If you'd like a fun Fall or holiday twist to your salads or your roasted veggies, you're going to love this recipe for Pumpkin Vinaigrette.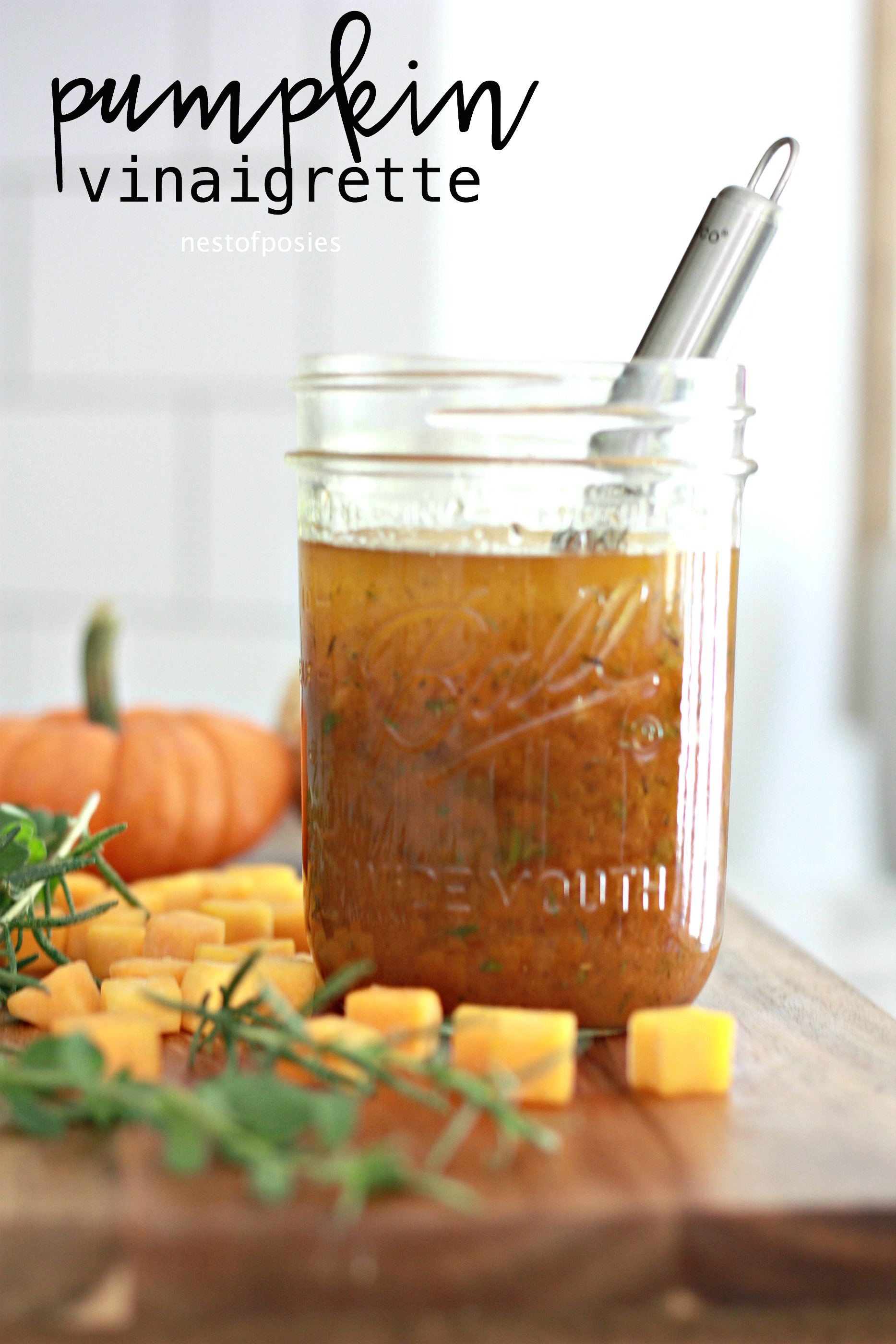 I've honestly, had this idea to try in my head for a few months now, for both salads and roasting veggies.  I love to use a good vinaigrette dressing when roasting veggies or small potatoes on our grill or in our oven. I think it makes such a difference, and you don't need to add anything else to your veggies when using a vinaigrette.  Where we live, it's still grilling weather, so this pumpkin vinaigrette is perfect to try while making your favorite Fall meals on the grill.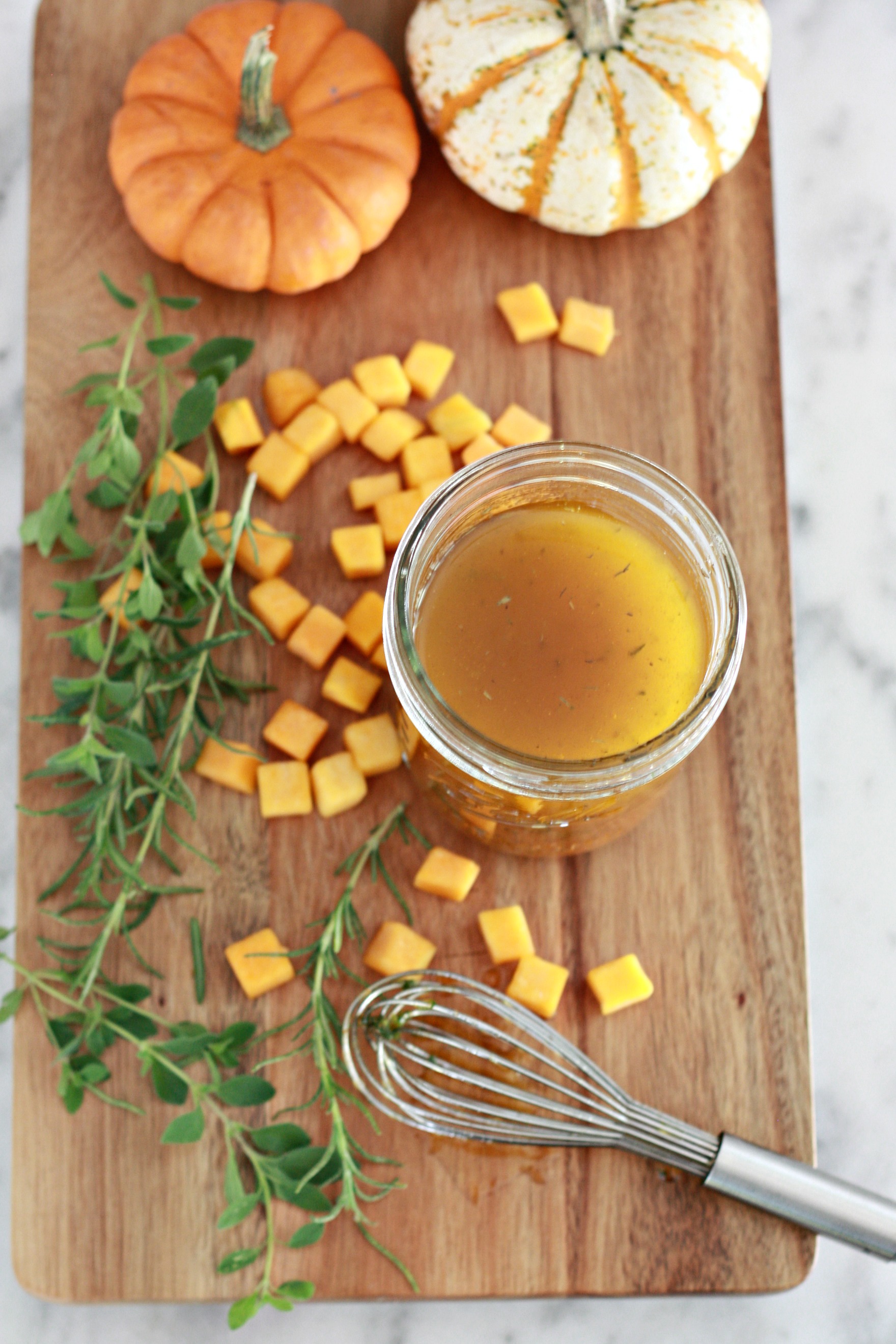 This recipe will of course, take you through the Winter months as well when using your oven.  It's honestly quite simple and tastes delicious!  I worked with this recipe so that I could make it specifically with Apple Cider Vinegar.  I try to use it for anything I can, because of the health benefits.  All the flavors go perfectly together, and you feel like there's a Fall festival going on in your mouth!  So good.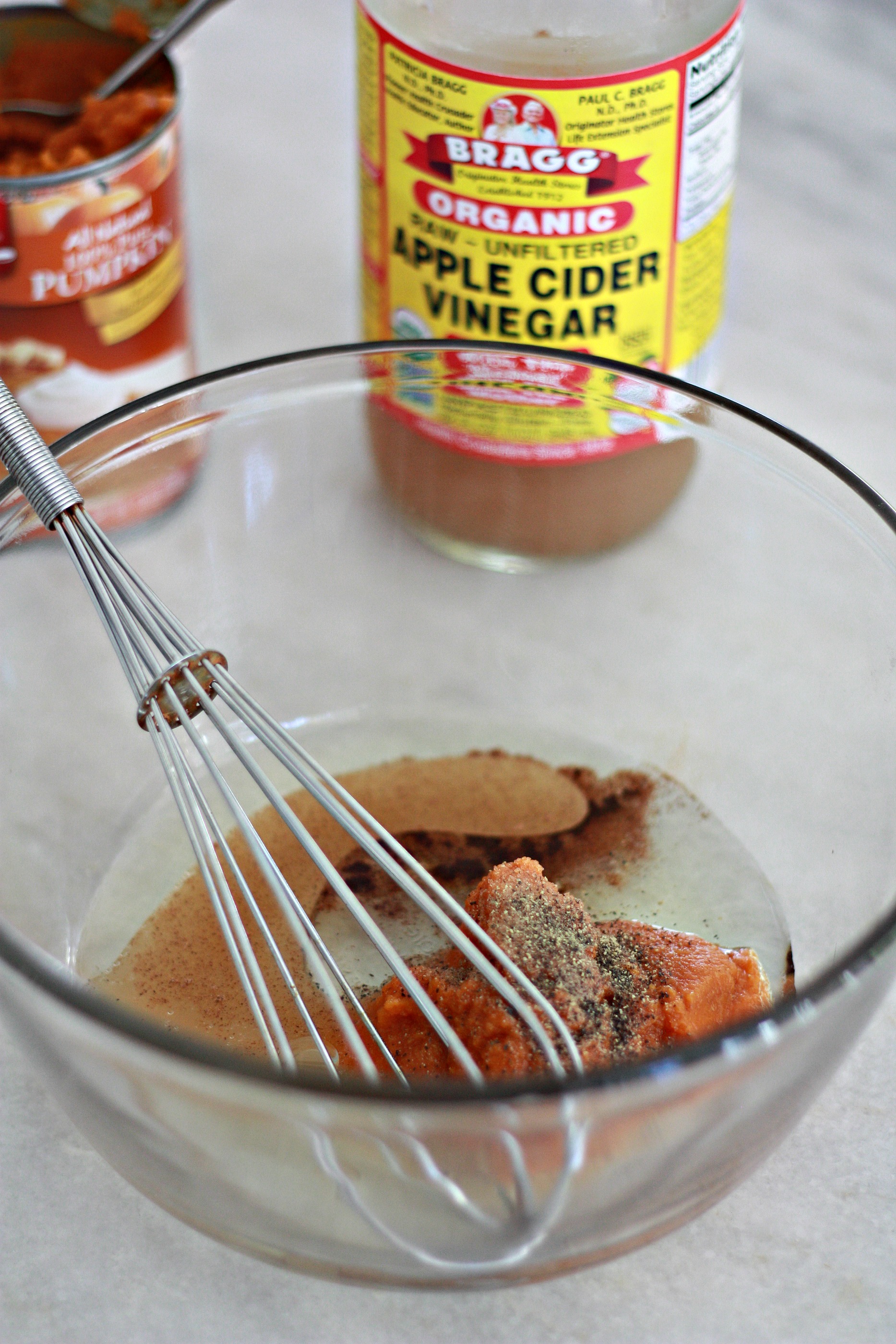 You can just dump all your ingredients in a bowl and mix it together.  No frills needed.  I store the dressing in a mason jar or you can use some sort of air tight container that you can pour easily from.  It's so delicious on a salad!   I love it on my
avocado bacon butternut salad
as well!
Ingredients
3/4 cup (EVOO) olive oil
? cup apple cider vinegar
¼ cup pumpkin puree
¼ cup fresh basil leaves
1/2 teaspoon of thyme or fresh thyme if you have on hand*
2 cloves garlic, minced
½ tsp salt
½ tsp pumpkin pie spice
1 tbsp maple syrup (or 1 date)*
3 Tablespoons of water
https://www.nestofposies-blog.com/2017/10/pumpkin-vinaigrette/
Using fresh herbs makes it even better.  But if you don't have any on hand, dried herbs will do just fine.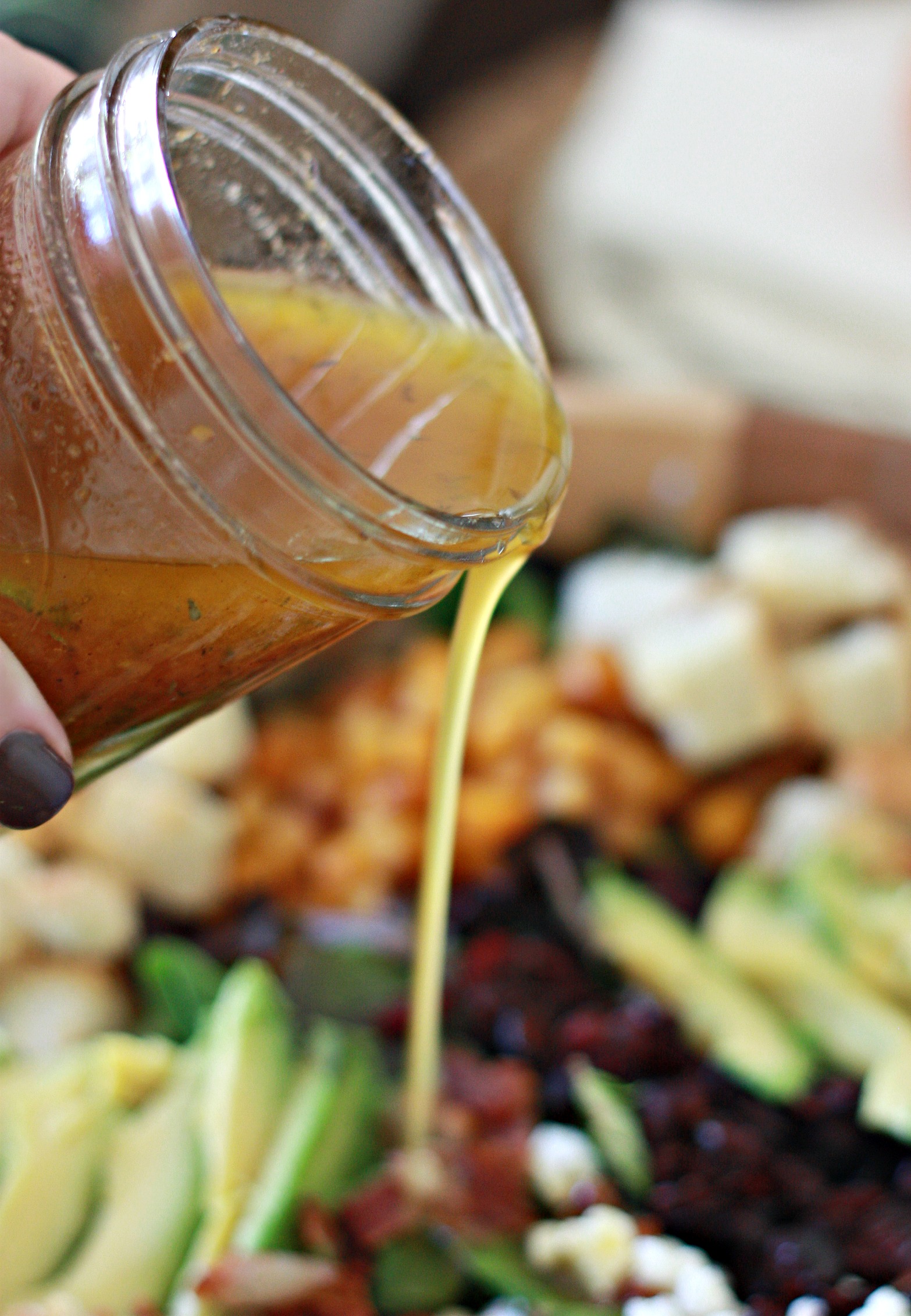 I promise, you won't be disappointed with this recipe, especially if you love pumpkin.  For all you pumpkin spice lovers, this is right up your alley!  It is delicious in the most healthy kind of way!
While you're making a good Fall salad, you've gotta try my easiest recipe to make homemade sourdough croutons.  They make a great hostess and neighbor gift as well!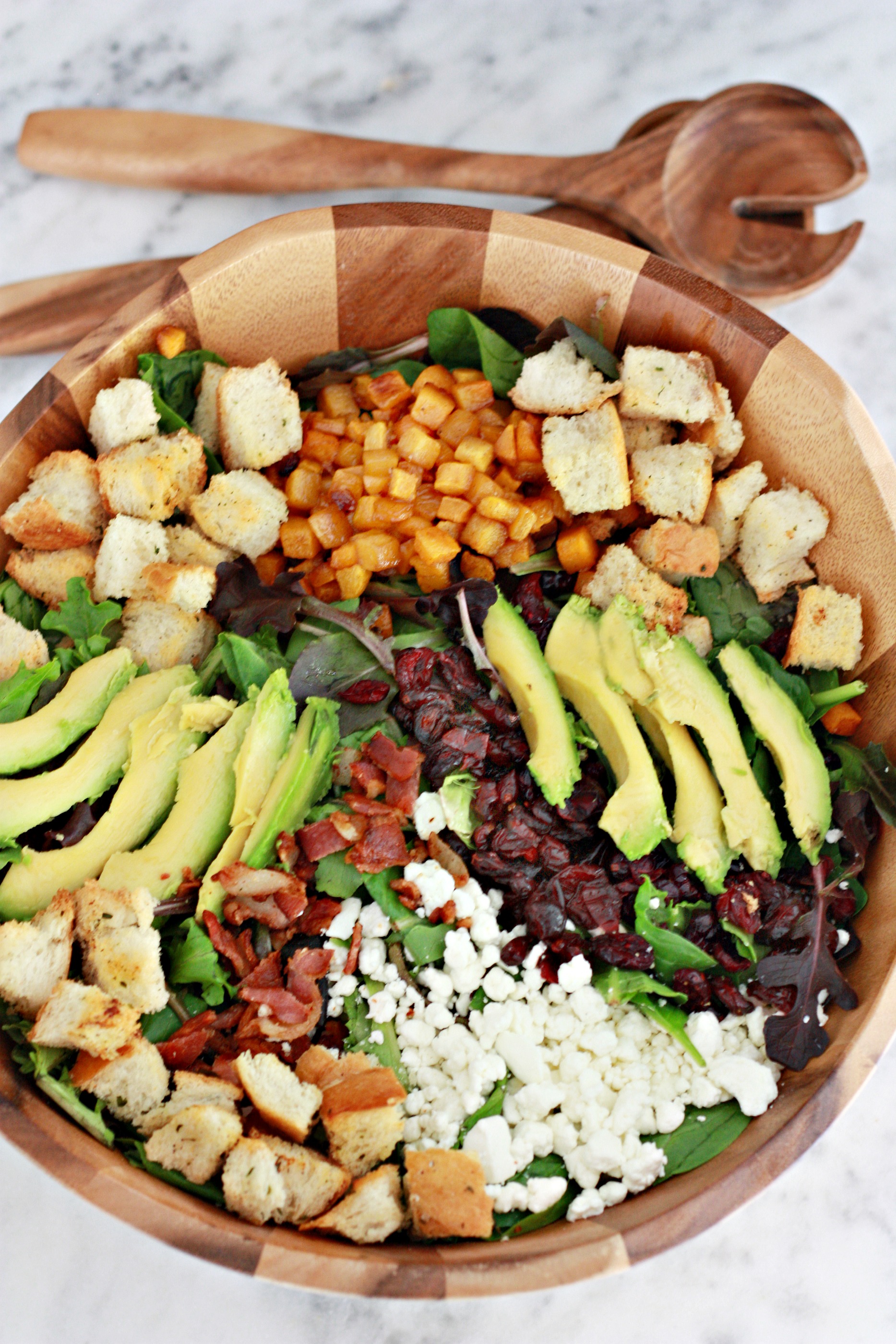 Speaking of salads…you've gotta try this one for sure!  Avocado Bacon Butternut Salad, with you guessed it pumpkin vinaigrette!  So good, y'all!  
Save
Save
SaveSave
SaveSave
SaveSave
SaveSave
SaveSave