Hello, friends.  First and foremost, I hope you all have had a beautiful Christmas.  Currently, it's the crazy week in between Christmas and New Year's when you don't even know what day of the week it is!  Moms everywhere are trying to clean up and straighten their house in hopes to bring back some order to their homes.  In partnership with Balsam Hill I'm happy to be teaming up and sharing some storage and organizing solutions for your Christmas decor.
First, let's look back at the beautiful "before"…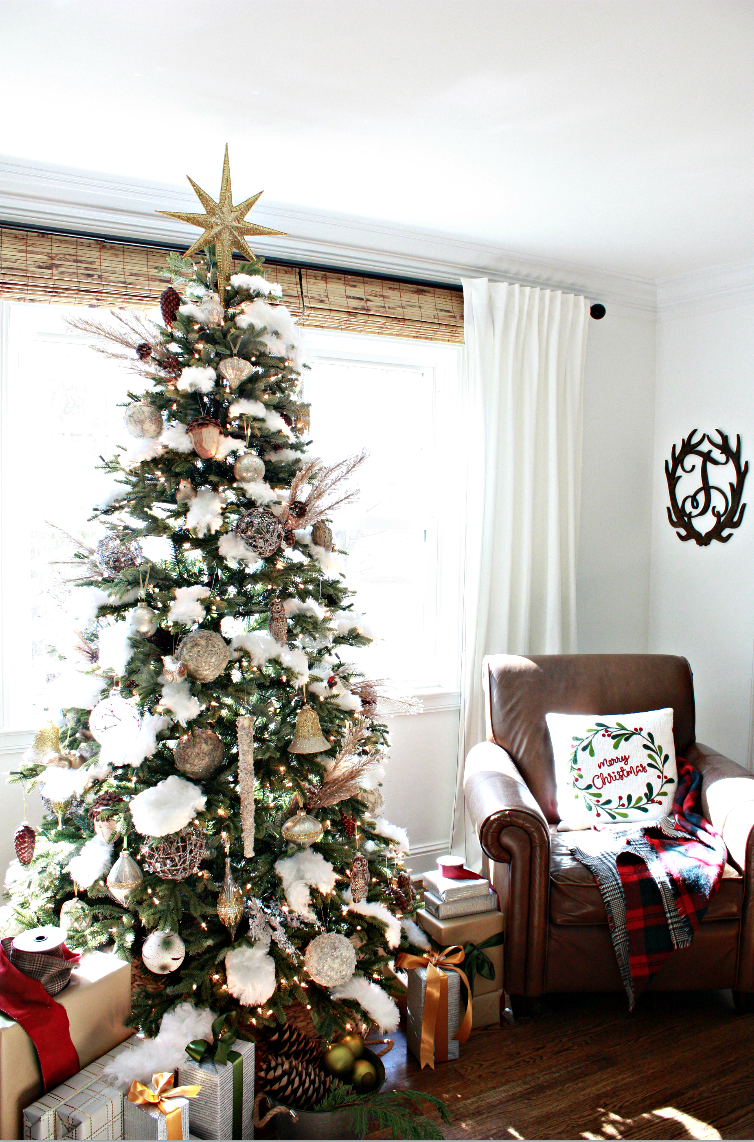 I enjoyed our tree from Balsam Hill so much this year. You can read all about it in this post from a few weeks back.   It was the first year, we didn't have a real tree, and the first time I went with neutral decor on our tree.  I absolutely loved the Woodland Ornaments and the neutrals we had on our tree.  Although, I love colorful trees, this year I was really wanting a neutral look.  It was everything I had hoped for and more.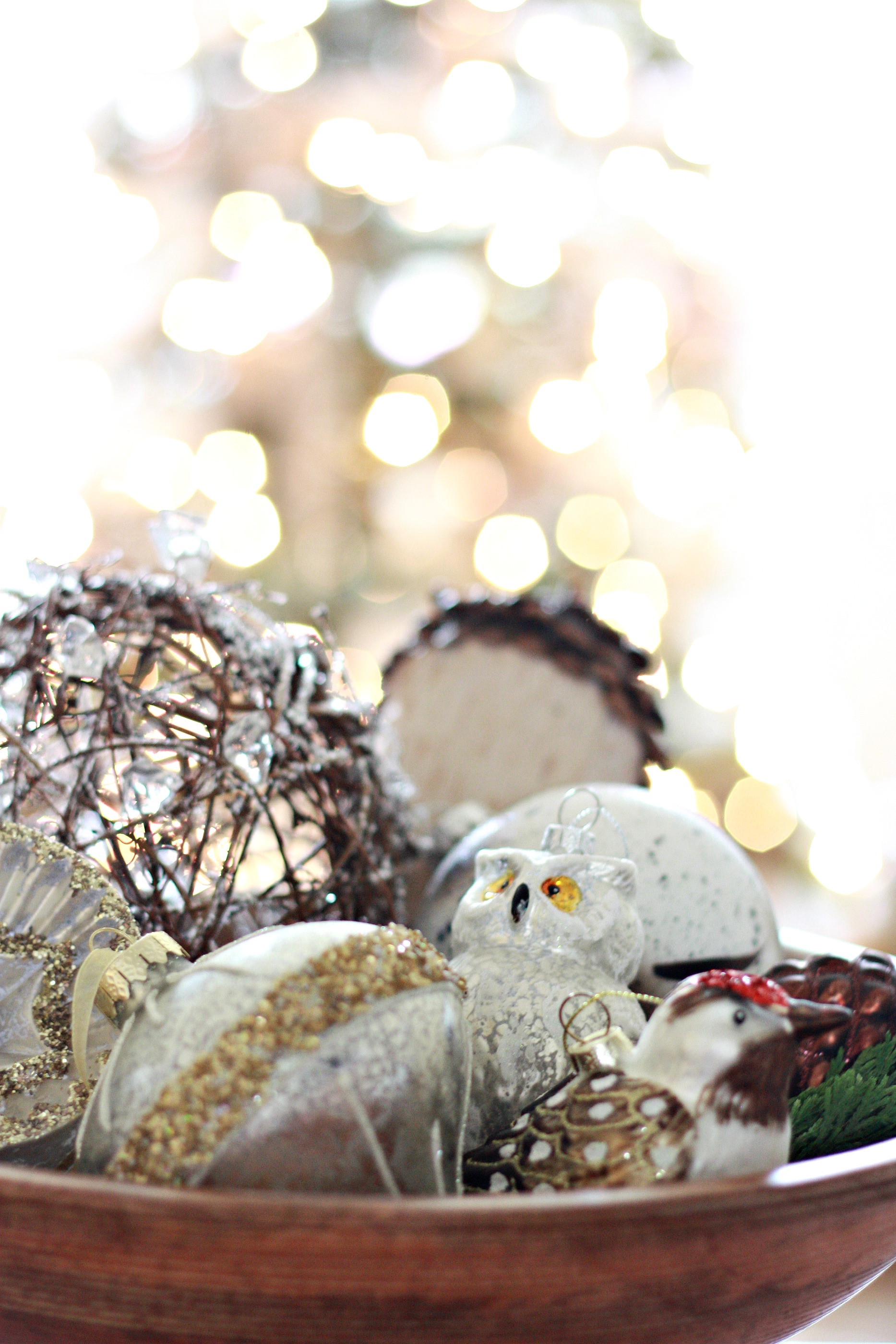 Now for the very real "during & after"…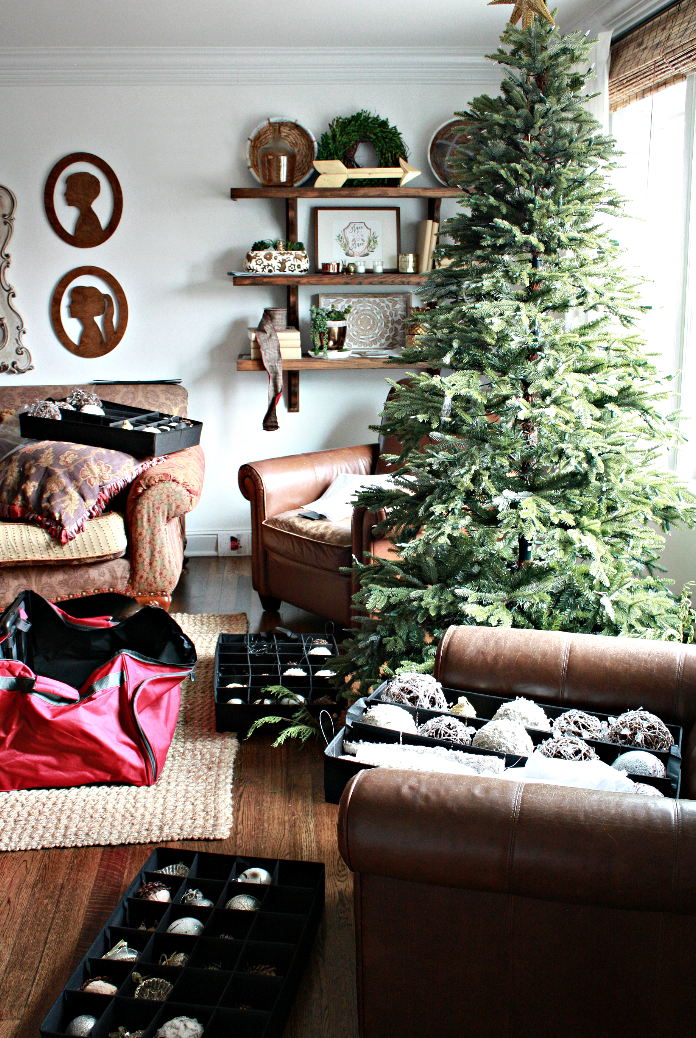 As we all know it can get messy and so crazy when you're trying to take down all the Christmas decor.  But using this Deluxe Rolling Ornament Chest made things extremely easy and so fast.  I couldn't believe how fast it went with these divided trays.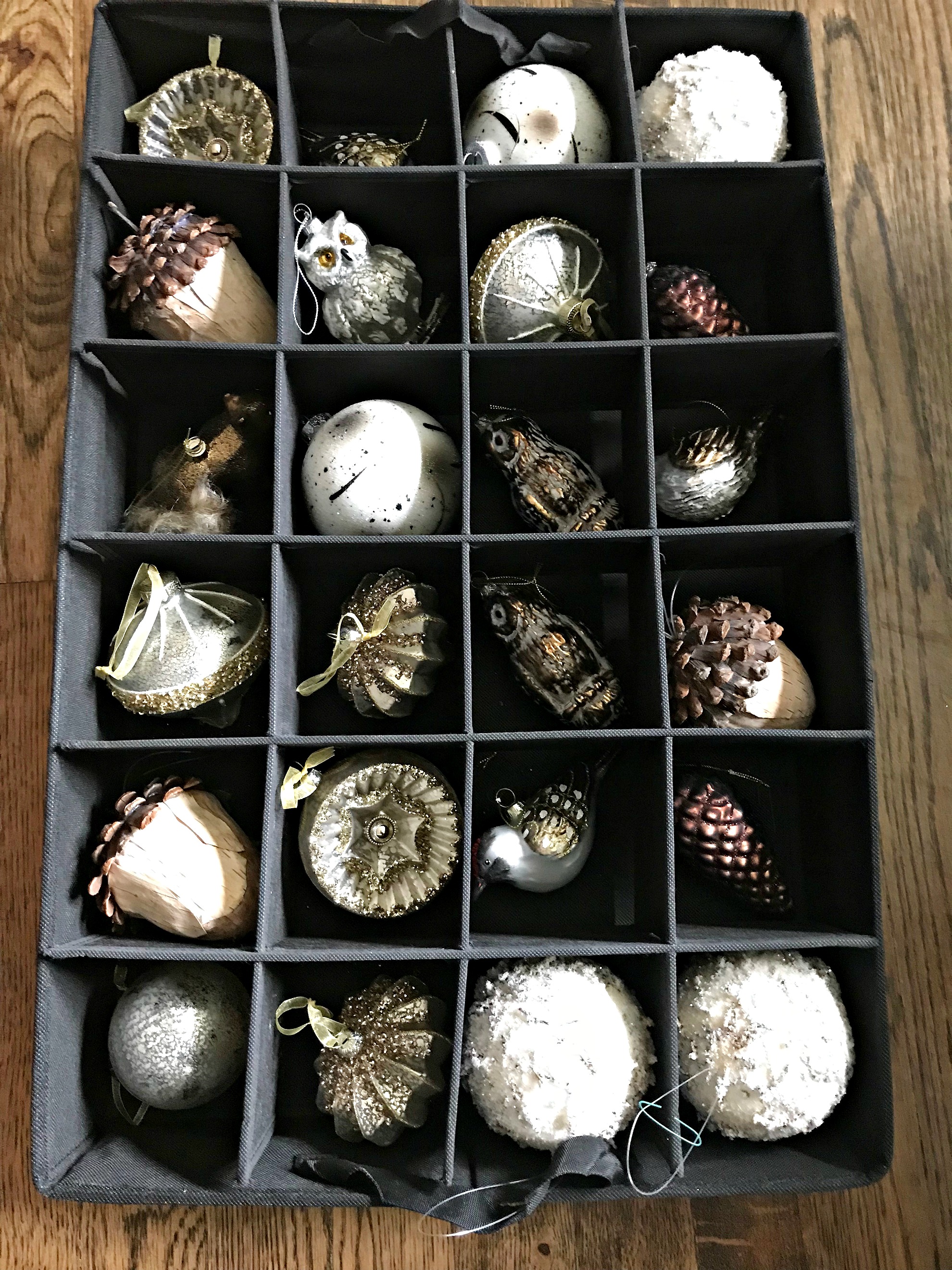 They all fit in this chest so nicely.  Which will also keep your Christmas treasures safe from dust and damage until next year.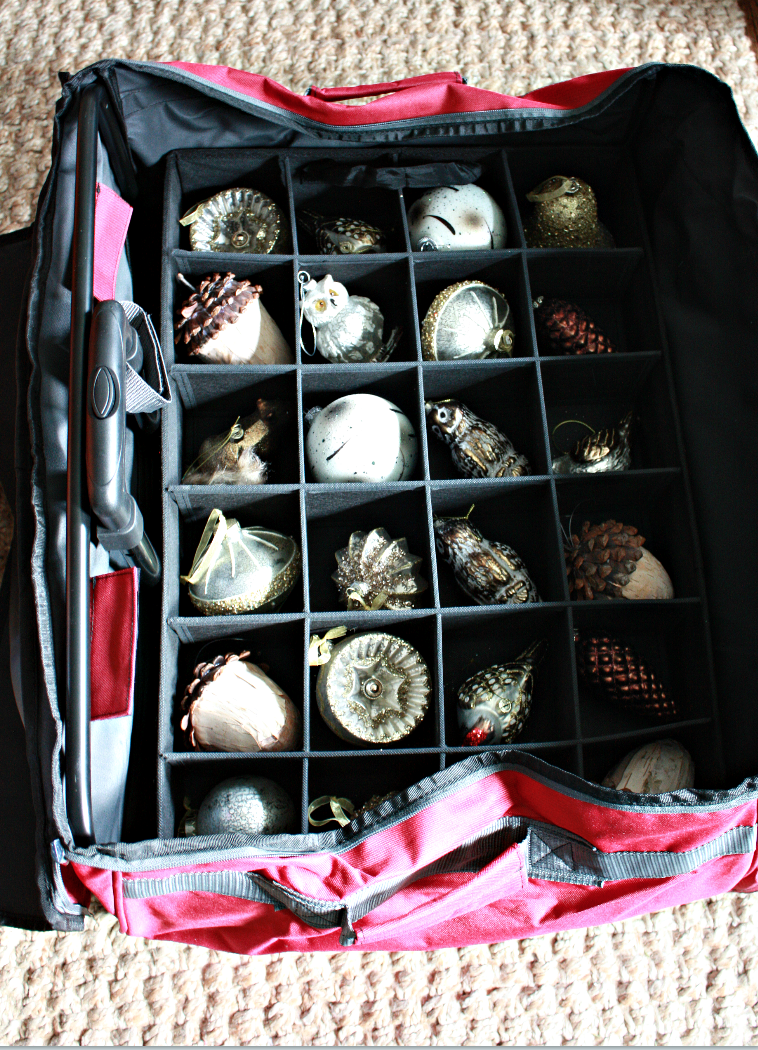 For my larger ornaments, I just took out some of the dividers and everything fit perfectly.  It was so quick and easy, and also so efficient for organizing my Christmas ornaments.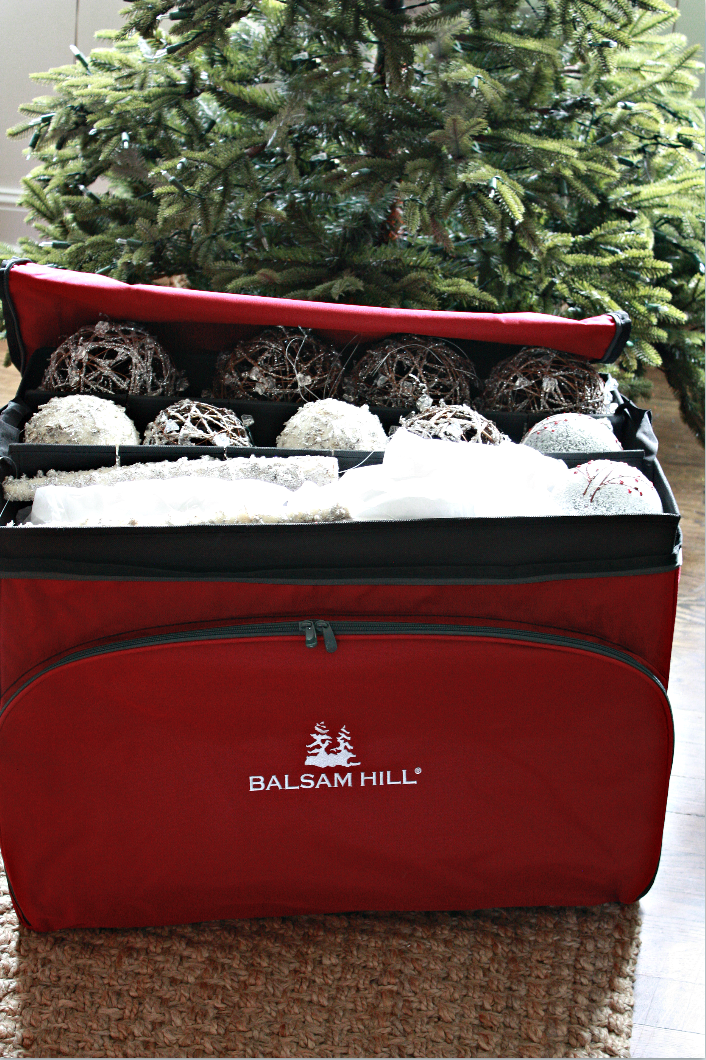 Below is the Wreath Storage Bag, that is truly so much more!  I was able to store my large wreath, my Christmas mantel garland and my outdoor garland in this bag.  I also realized that my picks for my tree would store great in here as well.  I received the large size, and I am so glad there's room for many items in this bag.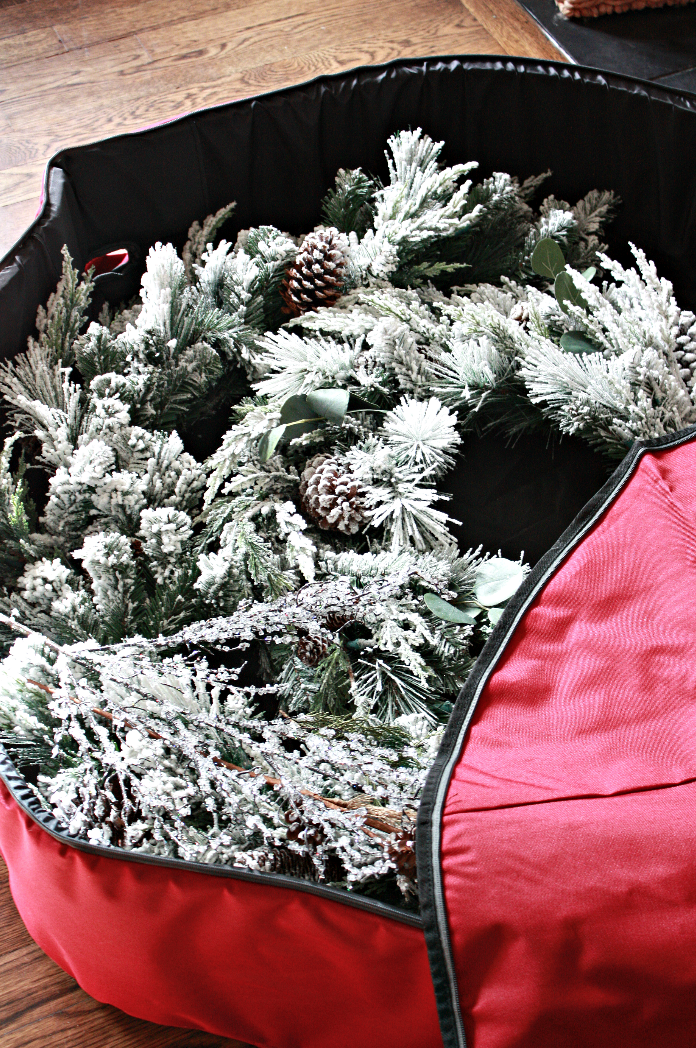 Can you believe our tree is in that bag?  It's actually called a Rolling Christmas Tree Bag.  At first I was a little skeptical about the size, but now I think it's the best solution for storing our tree.  It was so easy to put in, because it has it's own stand.  All you do is lift up the bag around the tree, zip, and pull a cord.  It's so easy.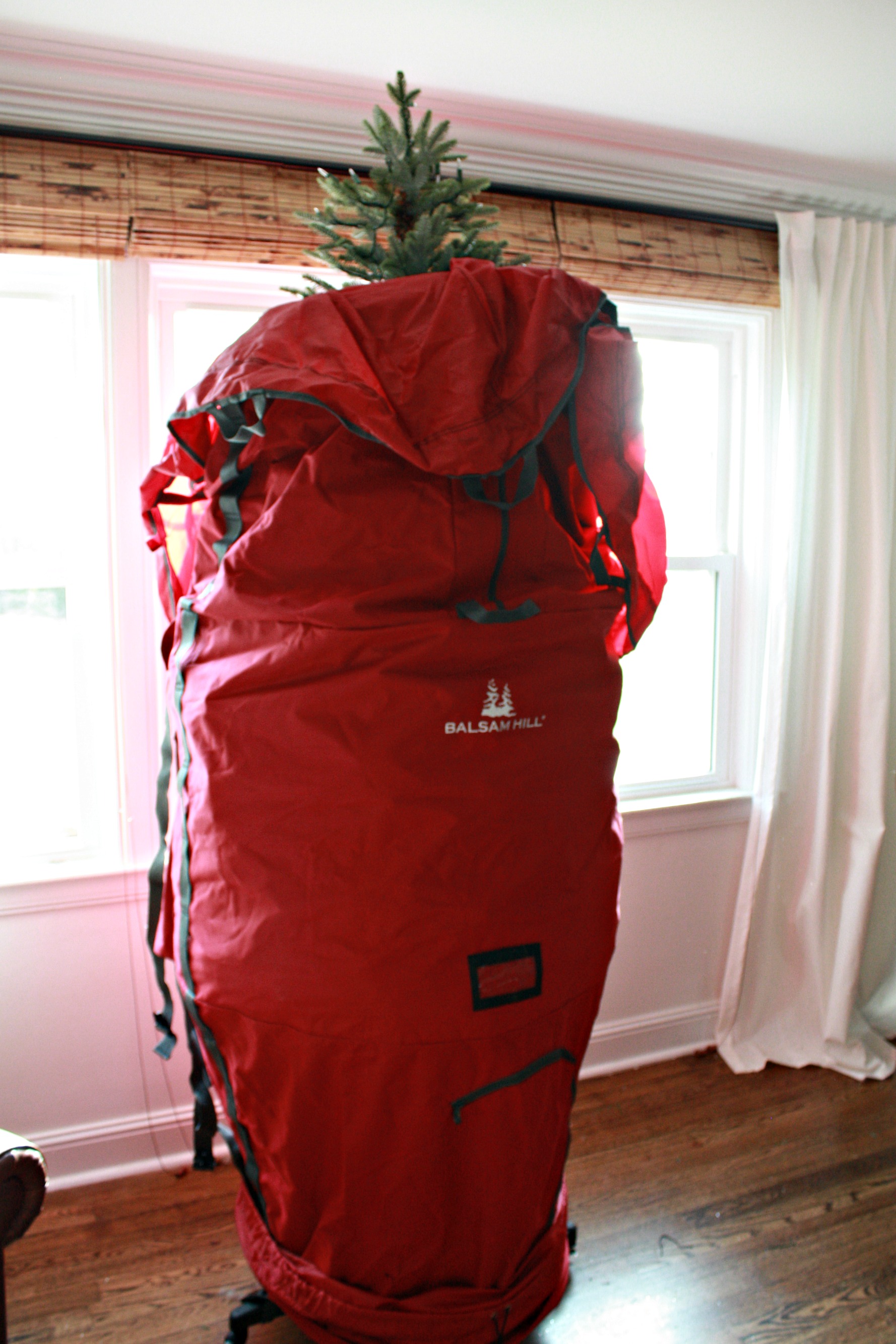 These storage and organizing solutions for your Christmas decor are all made with such great quality.  It's very important for me to be able to do many things in our home by myself.  Like I want to be able to pull things out of storage by myself, use light weight power tools by myself.  I hate having to wait on my husband to be around to have his help.  I'm sure most of you can understand.  So the fact that this storage bag has "wheels" means everything to me.  Just call me Ms. Independent.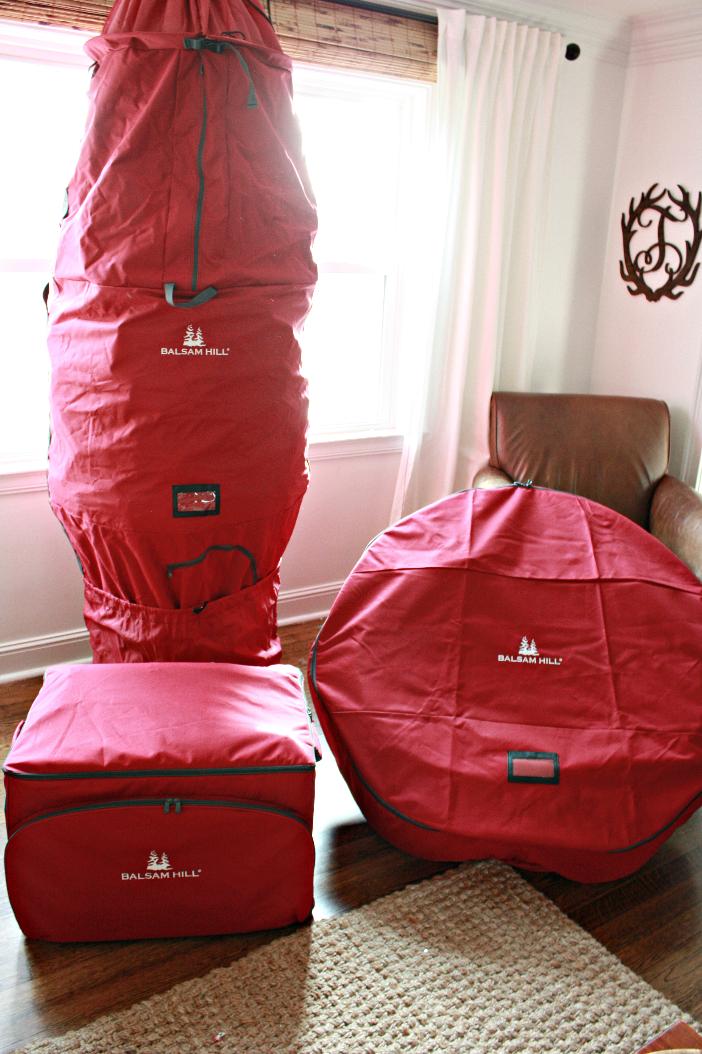 Thankfully, we will store all of these in our garage and hang the wreath bag on the wall to save space.  All of these storage and organizing solutions will make everything so much easier for next year!
This post is in partnership with Balsam Hill.  All opinions are 100% my own.
SaveSave
SaveSave